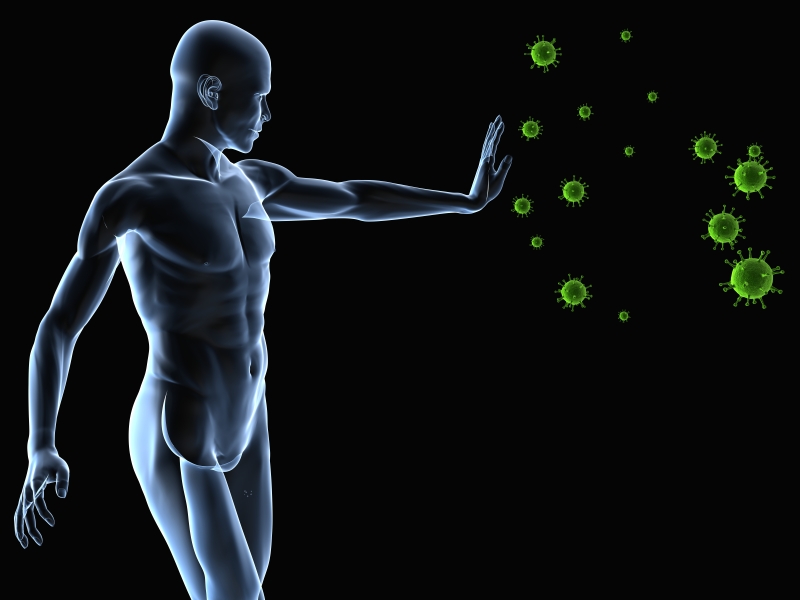 Hello everyone – like every other business, Hanes Chiropractic Wellness Center and The Center for Functional Medicine are sending out a COVID-19 email.  Ours, however, is going to talk about how to boost your immune system instead of just running in fear.
We are here to serve you!  So, in addition to following all of the CDC's recommendations (CDC: Coronavirus click here ), we strongly urge you to build up your own personal immunity and that of your families.
Your best defense is a great offense, which means a highly functioning immune system.
Get Adjusted – Chiropractic care focuses on optimizing the function of your central nervous system, which controls and coordinates every system of your body – including your immune system.
Sleep – get 8+ hours of sleep every night, and stick to the same schedule, going to bed at the same time and getting up at the same time each morning, even weekends.
Connection – Use this time home with the family to connect and prepare awesome, nutritious meals together.  The family mealtime is one of those sacred and nurturing traditions which sadly has fallen prey to our busy schedules.  Let's reinstitute the family mealtime and let it be one of the greatest blessings to come out of this whole debacle.
Reach out and call or Skype Grandma and Grandpa or that friend or family member that you've been meaning to reconnect with.  Social isolation has been recognized as a key driver of chronic disease and can compromise your immune system.  So, turn off the social media and really connect through real personal communication, and make sure you don't end the conversation without at least one deep belly laugh which has been shown to improve immune function!
Food is Medicine – let the creative juices flow when you and your family work together to create some delicious new healthy recipes.  Eat a phytonutrient-rich diet that includes as many fresh vegetables and fruits from every imaginable color. Make some homemade bone broth or a fantastic stir-fry, and don't forget to use lots of herbs and spices not only for flavor but because they are some of nature's best medicines.
Avoid sugar, white flour and other processed grains, alcohol, excessive caffeine, and dairy (dairy frequently stimulates phlegm).
Foundational Immune Boosting Supplements:
*These recommendations are not meant to diagnose or treat any condition, including COVID-19.  They are empirical based treatments with a long history of supporting and boosting one's own immune system.
Ultra D3 5,000IU w Vit. A & K2 - one to two servings per day, increasing to five serving or 25,000IU per day at the first sign of symptoms and continue until completely gone.
Ultra Potent C 1000mg- one to two tabs twice per day, increasing to six to eight tablets per day for an adult at the first sign of symptoms and continue until completely gone.
Zinc Liver Chelate- two tablets once or twice per day.
Ultra Flora Acute Care or Balance probiotics – two caps 2x per day. Probiotics support immune function, and in a Cochrane review they were found to reduce incidence of Upper Respiratory Tract Infection. PubMed, 6 July 2016, www.ncbi.nlm.nih.gov/pubmed/26249739.
Max30 or Max10 – colloidal silver 1t four times per day, increasing to 1t eight times per day at the first sign of symptoms and continue until completely gone.
*We always do our best to keep a well-stocked inventory, of professional, clinical-grade products. We know that people buy products in a variety of places, and if you have questions about your version of Zinc or vitamin D, for example, please call us.  We are here to serve our patients and the community, and to make sure you get professional nutritional advice.
Hanes Chiropractic Wellness Center wants to assure our patients that we are prepared to handle the COVID-19 virus with the same commitment to high quality care as always.  We are paying extra attention when disinfecting our office and taking additional precautions.  We are monitoring and following guidelines from the CDC along with local health officials.  As testing increases and more kits become available, we believe you will see a sudden spike in the number of positive results. Do not be alarmed as this is expected. Remember, this virus is much like the flu/influenza, even if at the moment it seems scarier.  Many of us will contract the virus at some point and will experience a minor illness, which will not require medical assistance.
Please reach out if we can do anything to help or serve you.
Stay safe. Remain upbeat. Look for the blessings in all this.
Warmest regards,
Dr. Coby L. Hanes, DC, IFMCP
Chiropractic & Functional Medicine Physician
The Center for Functional Medicine | Hanes Chiropractic Wellness Center
446 NW Third Street, Suite 200 | Prineville OR 97754
Tel: 541.447.7230 | Cell:  541.362.6698
e:dochanes@center4wellness.com
Website:www.center4functionalmedicine.com |Website:www.center4wellness.com